Together with our dear workshop participants from Novi Pazar and partners – Merhamet Sandžak, we celebrated ❤𝐖𝐨𝐫𝐥𝐝 𝐇𝐮𝐦𝐚𝐧𝐢𝐭𝐚𝐫𝐢𝐚𝐧 𝐃𝐚𝐲❤ Alongside numerous other organizations at the central square in Novi Pazar, we spread compassion, a positive spirit, smiles, and kind words – the most valuable things we can share!
In Novi Pazar, inclusive workshops as part of the Reintegration project have been taking place for the fourth consecutive year, and we already have generations growing up within our Good Neighbor Club Novi Pazar.
The dedicated work of the workshop staff, who create engaging, innovative, and educational workshop content, ensures that they are always well-attended. Children and young people find a whole new world of values and a positive approach to education within them.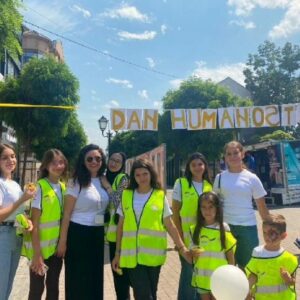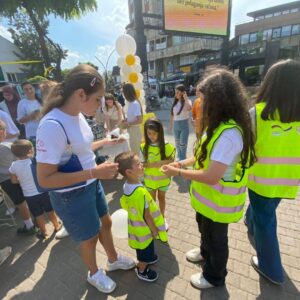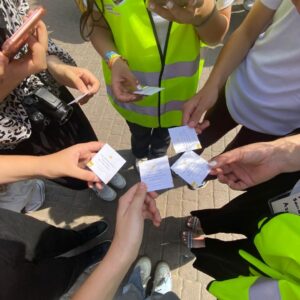 The total value of the project for the City of Novi Pazar amounts to 310,000.00 euros. Information about project activities, open calls, and more is available on the project's website – www.reintegracija.net, as well as on the websites of the City of Novi Pazar, partner organizations, Merhamet Sandžak association, and the Regional Development Agency SEDA.
The project is led by ASB (Arbeiter-Samariter-Bund), with the implementing partner being the Initiative for Development and Cooperation (IDC). The project's beneficiary regions are the Pirot, Raška, and Rasina districts. The project is funded by the German Federal Ministry for Economic Cooperation and Development BMZ and will run until April 2025.