FEDERAL MINISTRY FOR ECONOMIC COOPERATION AND DEVELOPMENT OF THE FEDERAL REPUBLIC OF GERMANY (BMZ)
The German Federal Ministry for Economic Cooperation and Development – BMZ was also a donor of the previous project – "Reintegration – support for the sustainable (re)integration of returnees in Serbia" which lasted from the end of 2019 to the end of 2021.
The means for financing the German cooperation with Serbia primarly come from the budget of German Federal Ministry for Economic Cooperation and Development (BMZ). Economic cooperation between Germany and Serbia is most often realized through two organizations at the behest of the BMZ: German Development Bank – KfW, in charge of implementing investment projects and the German Organization for International Cooperation (GIZ), responsible for implementing consulting projects.
One part of the funds is intended for the implementation of projects carried by, as a rule, German organizations. Thus, ASB Serbia, as German organization, is the holder of the project "Reintegration II – further support for the sustainable (re)integration of returnees in Serbia", while the Initiative for Development and Cooperation IDC is ASB's partner and main project implementer.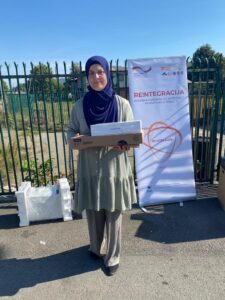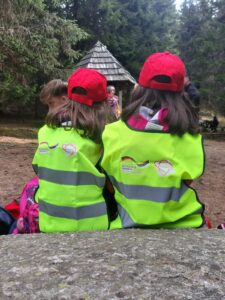 The largest part of the funds in the amount of over 1 billion euros was approved for environmental protection. Cooperation projects include the modernization and construction of public infrastructure for water supply, wastewater treatment and waste management, electricity transmission systems, energy-efficient rehabilitation of buildings, as well as the construction of power plants that use wind energy, biomass and solar energy. In addition, advisory services in the field of sustainable use of resources are provided to public institutions.
The improvement of democracy, civil society and public administration represents another important area of ​​cooperation. In light of Serbia's accession to the European Union, judicial reform represents one of the most important challenges. On a national basis, support is provided to reforms of the public finance administration system. In addition, cooperation is achieved with local self-government units, which, as the smallest administrative units, are closest to citizens and whose services they directly benefit from. Special emphasis is placed on providing support to marginalized groups, including Roma, returnees and the elderly.
The motto of sustainable economic development, as one of the key areas of cooperation, represents the creation of perspectives for the future. Development cooperation between Germany and Serbia supports education projects for people who find it difficult to find employment, and the introduction of a dual vocational education system in Serbia encourages small and medium-sized enterprises, helps self-employed people, as well as company founders.
Funds are particularly focused on the industries of the future, such as information and communication technologies, the metal industry and ecological agriculture.
Source – website nemackasaradnja.rs