A round table discussion on the "Development of a shelter for children in Novi Pazar" took place at the Regional Innovation Start-up Center in Novi Pazar, as part of the "Reintegration II – further support for the sustainable (re)integration of returnees in Serbia" project.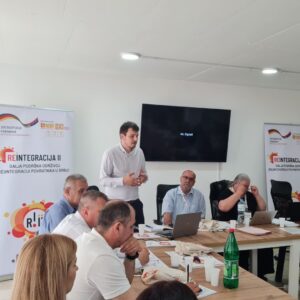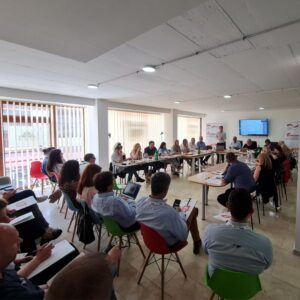 The event brought together representatives from local governments, social protection institutions, and citizens' associations from various cities including Kruševac, Pirot, Dimitrovgrad, Tutin, Sjenica, Ivanjica, Raška, Kragujevac, Belgrade, and Novi Pazar. The discussions centered around the needs of social protection, challenges faced, and plans for improving social services. Participants shared their experiences and outcomes in this field.
The main focus of the conversation revolved around topics such as planning, financing, legal regulations, and the existing experiences in operating shelters. The aim was to support the initiative of the city administration of Novi Pazar in establishing a shelter for vulnerable children and youth in their community.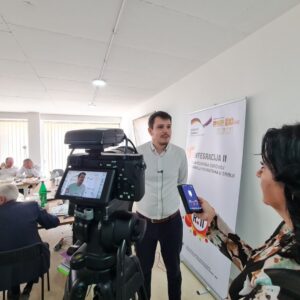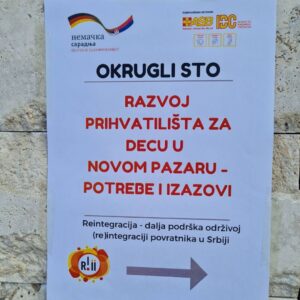 At the round table, representatives from the regional network of associations of social service providers, IRIS (founded by ASB and IDC organizations), showcased the social services offered by their members and highlighted the network's activities in this field. Currently, the IRIS network connects over 200 organizations in Southeast Europe that offer a range of social services to vulnerable groups. These services cater to individuals such as people with disabilities, children and youth at risk, women who are victims of domestic violence, refugees, asylum seekers, and more.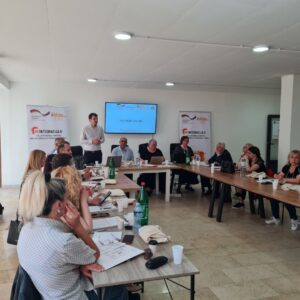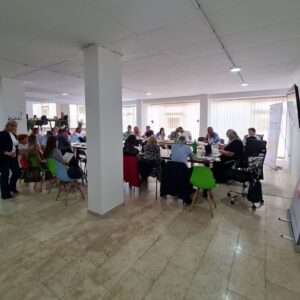 Following the round table, the attendees had the opportunity to visit the Day Care Center for children, youth, and adults with developmental disabilities in Novi Pazar. During the visit, they gained insights into the center's activities, development plans, and potential areas for collaboration.
The project for the City of Novi Pazar has a total value of EUR 310,000.00. Detailed information about project activities, open tenders, and more can be found on the project's website (www.reintegracija.net), as well as on the websites of the City of Novi Pazar, partner organizations, the Merhamet Sandžak association, and the Regional Development Agency SEDA.
ASB (Arbeiter-Samariter-Bund) is the project holder, working in collaboration with the Initiative for Development and Cooperation (IDC), while the beneficiary districts of the project are Pirotski, Rasinski, and Raški. The project is funded by the German Federal Ministry for Economic Cooperation and Development (BMZ) and it last until April 2025.