"As you grow up, you realize that you have two hands – one to help yourself, the other to help others".
One of the most important postulates of volunteerism and activism is knowing that your little bit changes the world, and that's why we are more than proud of our rework workers in Pirot who are actively working these days to establish a group of young people – future active members of society.
Through activism and volunteerism workshops, they learn about caring for others, responsibility towards the community and teamwork. For now, the workshops are taking place in the premises of the NGO Ternipe – Kneza Lazar 83, Pirot, and the Good Neighbor Club in Pirot is being prepared, which will bring together children and young people through various programs and education.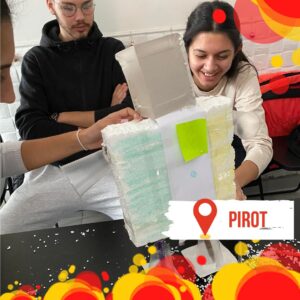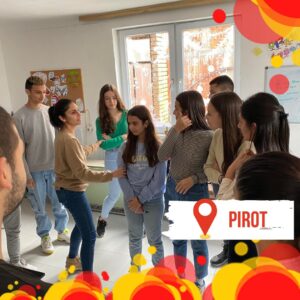 Applications for workshops can be made by phone 064/116 9229, Velibor Nešić, or by email at vexxy.nesic@gmail.com
The workshop program is defined based on recognized needs in the community, and more than 800 users in Pirot will be supported, in order to strengthen their economic and social position and improve their integration into the community.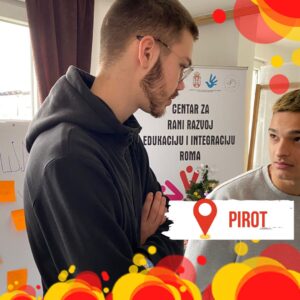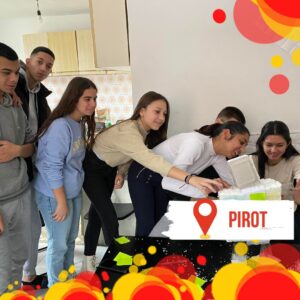 Support is foreseen through the provision of subsidies for self-employment, various business trainings and trainings for retraining and retraining, subsidies to employers for opening new jobs and employing returnees and other less employable categories of the population, support for children and young people through the implementation of inclusive workshops, as well as the development of institutional capacities in the field of social protection at the local level.
The total value of the project for the City of Pirot is EUR 400,000.00, and the project will last until April 31, 2025.
The project holder is ASB Serbia (Arbeiter-Samariter-Bund), the implementer of the Initiative for Development and Cooperation (IDC), and thebeneficiaries districts of the project are Pirotski, Rasinski and Raški okrug. The project is financed by the funds of the German Federal Ministry for Economic Cooperation and Development BMZ and lasts until April 2025.