In the foyer of the Novi Pazar Cultural Center, as part of the Reintegration II project, a presentation of the economic, social and tourist capacities of the city of Novi Pazar was held for representatives of local governments, centers for social work and citizens' associations from Kruševac, Pirot and Dimitrovgrad.
Guests from the cities and municipalities participating in the project, as well as representatives of the team implementing the Reintegration II project, were welcomed and informed about the progress and potential of the city of Novi Pazar by Mayor Nihat Biševac, member of the city council Fevzija Murić, Samir Kačapor and Almir Šaćirović from the Regional Development Agency of Sandžak SEDA as well as Valdo Hajdarpašić in front of the Tourist Organization of Novi Pazar.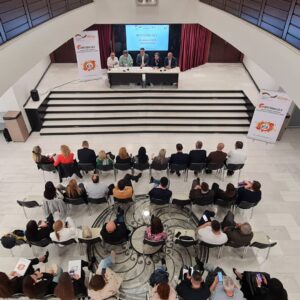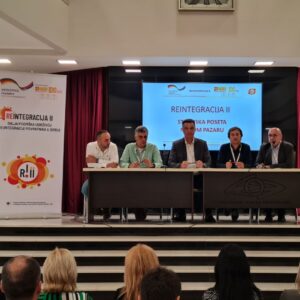 The city of Novi Pazar, as the host, emphasized the importance of the mentioned project through the results achieved so far.
From the beginning of 2023, 11 Novi Pazar companies received subsidies for the employment of 22 unemployed persons, in the amount of EUR 3,750,000 per job.
A total of 15 women are employed among the unemployed persons who went through this program. Through the same project, 12 families received equipment and support to improve raspberry production on their farms. Soon, new public calls for unemployed persons and companies will be opened, and by the end of the project, it is expected that more than 40 persons will receive support for employment.
Also, support for the development of the social protection system is expected, through the introduction of the Child Shelter service in Novi Pazar.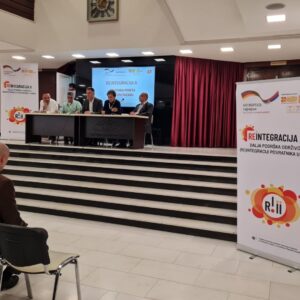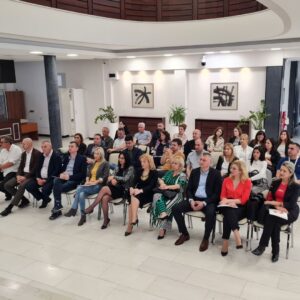 The meeting with the guests continued in the premises of the Merhamet Sandžak Association. The association presented the programs of the Good Neighbor Club for children and young people, within which, during the previous months, more than 250 children and young people participated in 132 workshops.
Through the previous phase of the Reintegration project, more than 50 beneficiaries in Novi Pazar received support for self-employment and starting their own business, and more than 1,000 children and young people went through inclusive workshops, gaining new knowledge and skills, within the Good Neighbor Club Novi Pazar.
The total value of the project for the City of Novi Pazar is EUR 310,000.00. Information about activities, open tenders and results is available on the project website – www.reintegracija.net, as well as on the City of Novi Pazar, partner organizations and Merhamet Sandžak associations, as well as on the Regional Development Agency SEDA.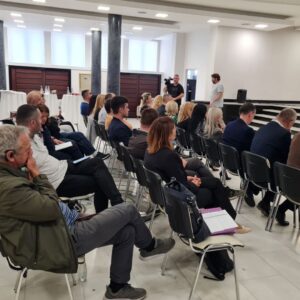 The project holder is ASB (Arbeiter-Samariter-Bund), the implementation partner is the Initiative for Development and Cooperation (IDC), and the beneficiary districts of the project are Pirotski, Rasinski and Raški districts. The project was financed by the funds of the German Federal Ministry for Economic Cooperation and Development BMZ and lasts until April 2025.