In Novi Pazar, the seminar "Incentive classroom – a guide for the application of effective learning strategies in classes" was held in the Novi Pazar Cultural Center, and within the project "Re!integration – support for the sustainable (re)integration of returnees in Serbia" which was financed by the German Federal Ministry of Economic Cooperation and Development BMZ.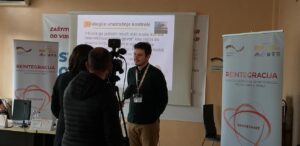 A total of 43 participants from Novi Pazar, Sjenica and Tutin who were engaged as workshop participants in psychosocial workshops had the opportunity to expand their knowledge on the application of more effective learning strategies in teaching through an accredited program in the catalog of ZUOV, for the needs of professional training of teachers. The program is part of the catalog of the Ministry of Education and refers to the continuous training of teachers, educators and professional associates in order to improve education and training through providing support in conducting public interest training.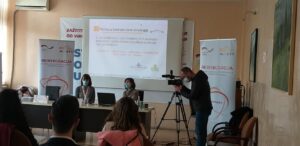 The structure of the seminar was adapted in accordance with the needs of teachers and students in the difficult conditions of the pandemic (shortened lesson duration, online teaching, lack of continuity in work, etc.), in order to facilitate teaching and activate children's capacities. The program of the seminar was based on the knowledge of scientific research and experiences of good practice in the field of neuropsychology at school.