In Kruševac, inclusive workshops are currently taking place as part of the Reintegrate II project. As a result of the progress made by the children and young people attending the art workshops, an exhibition of children's artworks was held today in the foyer of the White Hall at the Kruševac Cultural Center.
The exhibition was a part of the celebration of Youth Day in Kruševac.
The exhibited works were created during the workshops, involving the use of various artistic techniques. The group of young talents was guided through the process of artistic creation by academic painter Marija Ćirić.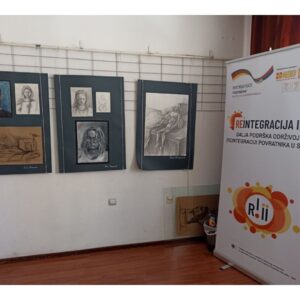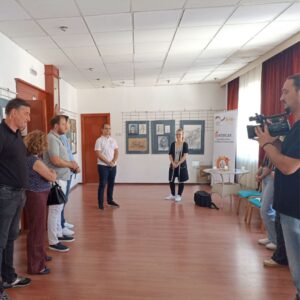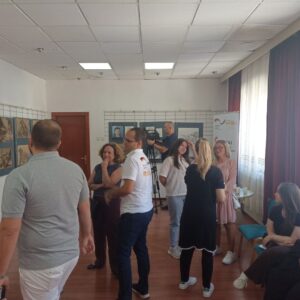 In addition to the art workshops, within the project, more than 30 workshops have been held in the field of digital marketing, first aid, and acting in Kruševac. The preparation for the first theater play is also underway. These workshops take place at the Youth Club Kruševac (within the premises of the Youth Club) as well as in other spaces designated for working with children and youth.
The project "Reintegrate II – Further Support for Sustainable (Re)Integration of Returnees in Serbia" is funded by the Federal Ministry for Economic Cooperation and Development of the Federal Republic of Germany – Bundesministerium für wirtschaftliche Zusammenarbeit und Entwicklung (BMZ). The project is led by ASB South East Europe, with the implementing partner IDC, and the beneficiary regions are Pirot, Rasina, and Raška.