In Kruševac, partnership agreements were signed on the project "Reintegration II – further support for the sustainable (re)integration of returnees in Serbia". The project was financed by the funds of the Federal Ministry for Economic Cooperation and Development of the Federal Republic of Germany BMZ, the project holder is ASB, and the main implementer is IDC – Initiative for Development and Cooperation.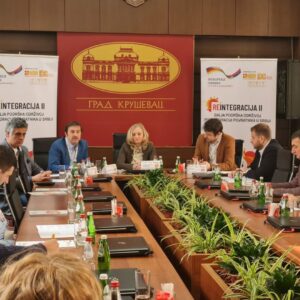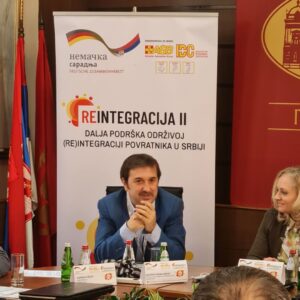 Through this project for the city of Kruševac, support is planned for the returnee population as well as the local vulnerable population in the form of organizing business training and counseling, awarding equipment for starting one's own business, professional educational training (retraining and retraining), developing cooperation with companies with the aim of creating new jobs for project beneficiaries as well as psychosocial support through counseling centers and workshops for children, youth and other population. Trainings and capacity building of local actors in social protection are planned, as well as grants for partner projects within local self-governments and civil society organizations.
The key goal of the project is to contribute to the sustainable (re)integration of returnees and the locally vulnerable population in central and southern Serbia.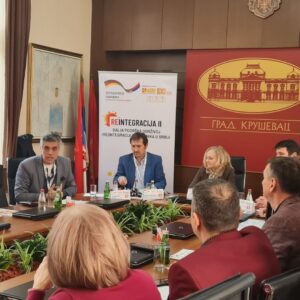 The project will include more than 450 returnees and local vulnerable residents who will use the capacities created through the project (professional skills, newly opened or expanded businesses, and psychosocial skills, improved social services) in order to strengthen their economic and social position and improve their integration in the community. The plan is to open the Good Neighbor Club Kruševac, organization of more than 100 inclusive workshops, and support for starting your own business as well as companies.
Anticipated support measures:
Grants for self-employment
Subsidies for opening new jobs in existing companies
Business training and counseling
Professional educational training (retraining and additional training)
Inclusive workshops
Training/Strengthening the capacity of local actors in social protection
Grants for LS/NGO partnership projects
The defined start date of the project is February 1, 2023, while the end date of the project activities is April 30, 2024. The total value of the project is EUR 145,300.00.