A working meeting "Towards sustainable social protection services" was held in Novi Pazar, within the project "Reintegration – support for sustainable (re) integration of returnees in Serbia".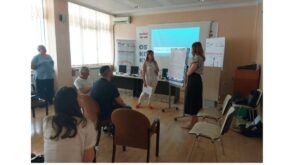 The aim of the meeting was to plan further steps for the improvement of social protection at the local level, primarily at the level of local self-government in Novi Pazar, Sjenica, and Tutin, within which the Reintegration project is being implemented.
This training was an introduction to the improvement of existing and development of new social services.