The nursing home in Dimitrovgrad has a little more than 95 residents, half of whom unfortunately have difficulty moving. Although the conditions in the home are decent, what characterizes the vast majority of nursing homes is precisely the loneliness that old age brings.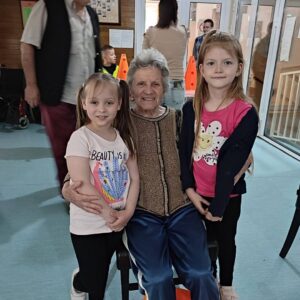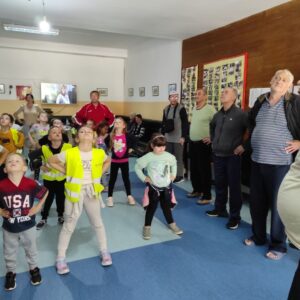 A group of workshop staff organized a visit to the nursing home for 30 boys and girls attending inclusive workshops within the Reintegration II project. 20 residents of the home played numerous games together with the children, from blowing a ping pong ball with straws, kicking the ball from a sitting position due to difficult mobility to numerous social games. The goal of the workshop staff was twofold – the activation of older co-builders through games that activate and strengthen the muscle structure to present the older generation to children as a treasure trove of knowledge and experience that are precious to the younger ones.
One elderly resident of the home, in response to the workshop worker's comment that they were sorry if the children disturbed them with their play and shouting, said – "Dear children, come to us as often as possible, how can shouting bother us – this silence is killing us". Through this emotional moment, the significance of such visits is depicted. Children have the opportunity to learn about values, respect for elders, hear numerous precious stories from "those times" and thus both with the imagination and love of small children's heads, while the hearts of the elders danced to the children's attention, smiles, shouts and play, because many of them do not have the families that visit them are either far away, so visits are rare.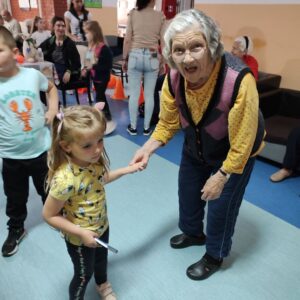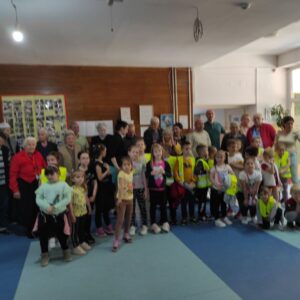 The visit meant a lot to both the older and younger generations, because it was in this intergenerational meeting that they had the opportunity to rejoice in each other, learn from each other with lots of laughter and joy and a few tears at parting.