Since the beginning of the project, 132 workshops have been held in Novi Pazar for more than 250 children and young people.
The number of workshop participants is much higher, considering that the same participants attend several programs at the same time.
Since this is the third year of implementation of Reintegration, the commentary of our partners from the Association Merhamet Sandžak – "We have generations that grew up with Reintegration programs"!
In addition to the implemented programs, the following activities are planned:
Mental health – workshops for young people
Cultural and volunteer activities during the summer (through Social clubbing workshops)
Inclusion of the Good Neighbor Clubs Tutin and Sjenica in the available programs
Workshops in cooperation with Hotspot Dimak and Migration Service Center (return trauma, legal migration, and legal issues)
Online workshops for participants of user municipalities / Virtual inclusive communities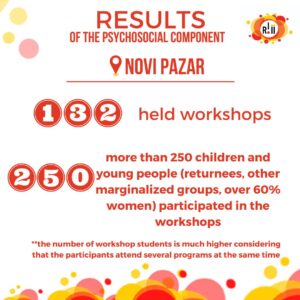 Realized programs and workshops: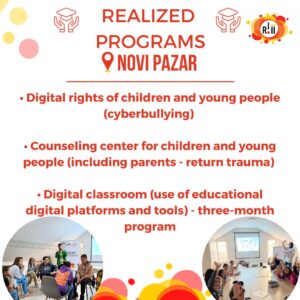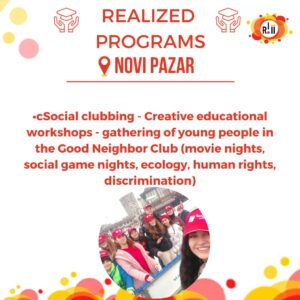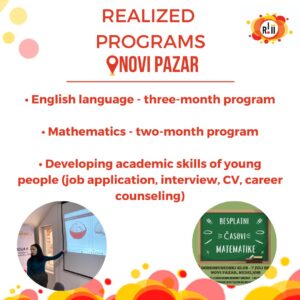 The project holder is the German organization ASB (Arbeiter-Samariter-Bund), the implementation partner is the Initiative for Development and Cooperation (IDC) from Belgrade, while the local partner in the project is the citizens' association "Merhamet Sandžak" and Regional Development Agency of Sandžak SEDA. The project is supported by the City of Novi Pazar and is financed by the German Federal Ministry for Economic Cooperation and Development BMZ.