In the Educational Center in Dimitrovgrad, the first part of business training was held as part of the Reintegration II project, for project beneficiaries in the self-employment component.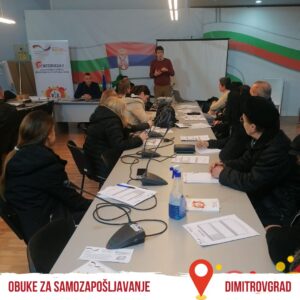 For 27 beneficiaries of the project, basic business trainings were held in which participants received skills and knowledge for developing their business ideas and writing business plans. Also, as part of the trainings, beneficiaries will gain knowledge about modern ways of managing agricultural holdings, as well as about production in greenhouses. After the lectures, the 15 most successful candidates with the best business plans will receive a 100m2 greenhouse with associated equipment, as well as mentoring support in production and business development.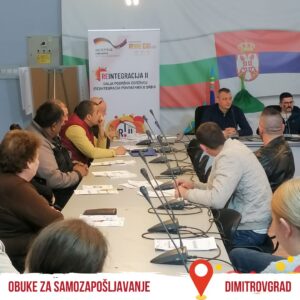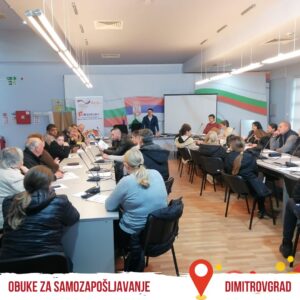 The project will support more than 200 beneficiaries in Dimitrovgrad, in order to strengthen their economic and social position and improve their integration into the community. Support is foreseen through the provision of subsidies for self-employment, subsidies to employers for the creation of new jobs and the employment of returnees and other less employable categories of the population, support for children and young people through the implementation of 80 inclusive workshops.
The holder of the project "Reintegration 2 – further support for the sustainable (re)integration of returnees in Serbia" is the German organization ASB (Arbeiter-Samariter-Bund), the implementer of the Initiative for Development and Cooperation (IDC) from Belgrade, and the beneficiary districts of the project are Pirotski, Rasinski and Raški district. The project was financed by the funds of the German Federal Ministry for Economic Cooperation and Development BMZ.