During the past few days, equipment was delivered for beneficiaries as part of the Reintegration II project.
Greenhouses with accompanying equipment were delivered to Pirot and its surroundings, and out of 15 beneficiaries, more than 40% are women. In this way, we are trying to contribute to the strengthening of beneficiaries households, which will manage to generate additional income for their families by growing vegetables, fruits and medicinal herbs.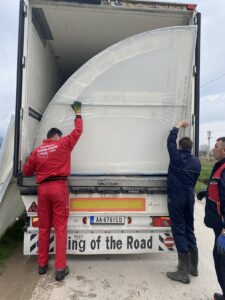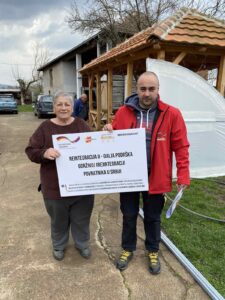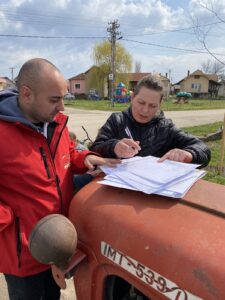 All beneficiaries underwent comprehensive business training, which included education on greenhouse production and product placement on the market, as well as training on rural household management.
The project "Reintegration II – further support for the sustainable (re)integration of returnees in Serbia" was financed by the Federal Ministry for Development and Cooperation of the Federal Republic of Germany – BMZ. The project holder is ASB, implementation partner IDC – Initiative for Development and Cooperation, and the beneficiaries regions are – Pirotski, Rasinski and Raški.