Why is it important to develop critical thinking and a reactive attitude of young people in the community? We are trying to give answers to these questions through civic activism workshops at the Good Neighbor Club Novi Pazar.
Young people go through several stages of learning – designing a mini-project within the framework of civic activism, "management and activism" – adequate personnel management and activism; characteristics of an activist – interpretation of personality traits of an activist; changes in society – what the previous activism has brought and more.
Other, related topics of importance such as the use and influence of social networks and media are also covered. Participants exchange opinions on the positive and negative sides of social networks, share experiences and consider how and to what extent social networks affect the self-confidence of young people.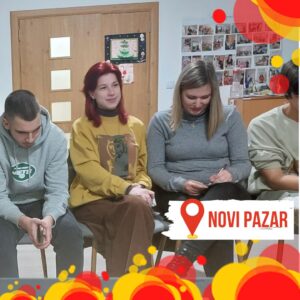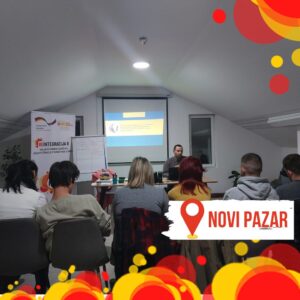 The added value of these workshops is when, like this one today – at the end of the workshop, young people write letters of gratitude, praise, suggestions and wishes to each other, because this is also the last workshop of activism in the month of December.
The participants of the workshops stated that in addition to gaining some new knowledge, exchanging ideas and experiences, they are richer for a large number of new friendships by hanging out at the Good Neighbor Club in Novi Pazar.